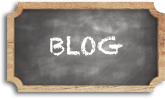 Through the eyes of a child, eating a black and white cookie is an art. Miss Kathy advises that there are certain steps one must follow to truly enjoy a half moon cookie, like picking your favorite side of the cookie first. It's tough choosing between that rich, chocolatey black side and that sweet, vanilla white side, but it is a vital step that must be taken. Once a favorite side has been chosen, it must be saved for last. For Kathy, the vanilla side is her favorite, so the chocolate side must be eaten first saving the best for last.
Order your black and white cookies today

and receive free shipping!
---